Tuesday, 04 November 2008 09:31
Jostedal in Autumn colours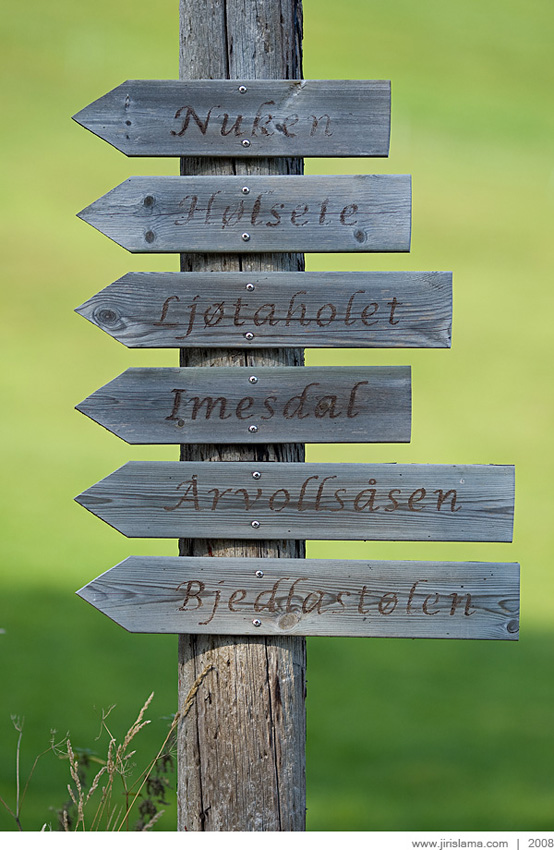 The Jostedal valley, that borders the largest european mountain glacier Jostedalsbreen from Southeast is one of many beautiful places in Norway that are worth to visit. Although the main touristic season is on mainly during Summer months, the best season for photo-trip is by no doubts Autumn – thick fog is coming back to the valleys, streams and rivers fills up with water again and the trees change their colours to red and gold (not mentioning lots of mushrooms in forests). While tourist leaflets lead you in most cases towards the most famous but also most crowded places around Jostedalsbreen glacier, it is worth to run off the road and explore less famous places and forgotten corners of this part of Norway. The most popular site of jostedalsbreen is certainly the glacier called Briksdalsbreen on the west side of Jostedalsbreen National Park but I recommend to head directly towards eastern border of the national park and enter the Jostedalen valley. If you still want to see glacier, the easiest way here is to visit Nigardsbreen glacier with tourist centre but you can also find "your own way" to the glacier in many others valleys around and on top of that you can satisfy your photographic hunger here.
We have it about 5 hours of driving from Bergen so we leave early afternoon of one October Friday to have the whole weekend for Jostedalen. Unfortunatelly our car breaks down not far before we reach the valley and we are stuck for the next 4 days in Sogndal city – although the surrounding is also nice, it cannot compare to Jostedalen. When the car is ready again and I need to get back to Bergen as fast as possible I cannot stand the feeling I would loose unique time for photography and decide to spend at least half a day in Jostedalen. Well, half a day is not much time really – one is not able even to visit all the places marked in the map, not talking about proper photography work. So what to say at the end? – this area has great photographic potential – colours, water and rocks make perfect combination so hopefully next time we have more luck and more time for looking around.
Here are few photos just to give you general picture what can be seen there; all the pictures from this year trip to Jostedaled can be seen HERE. I wish you nice tour...
________________________________________________________
Last Updated on Thursday, 03 February 2011 08:25