Úterý, 04 Listopad 2008 09:31
Jostedal v podzimních barvách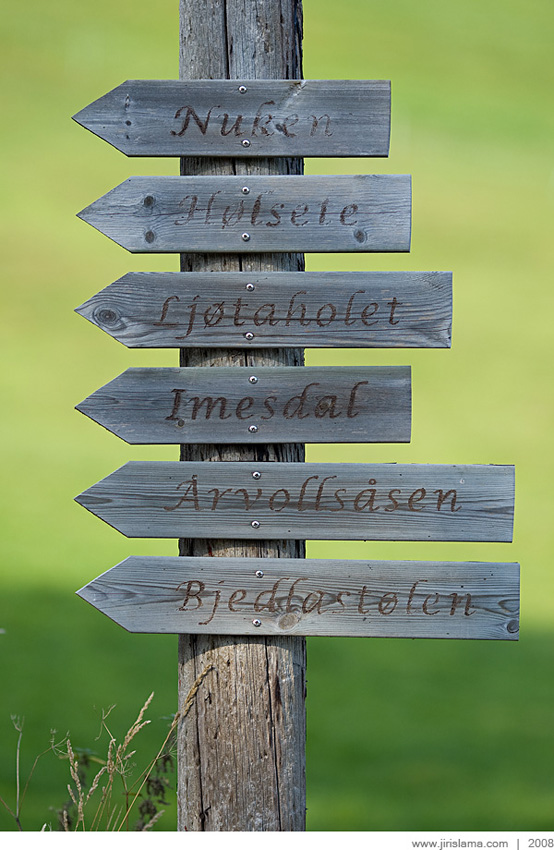 Údolí Jostedal, které lemuje z jihovýchodní strany největší evropský horský ledovec Jostedalsbreen je jedním z mnoha krásných míst v Norsku, která stojí za to navštívit. Ačkoliv hlavní turistická sezóna probíhá hlavně v letních měsících, nejlepším obdobím pro fotografický výlet je rozhodně podzim, kdy se do údolí vrací mlhy, potoky a řeky se opět začínají plnit vodou a stromy se pokryjí zlatočerveným listím (nemluvě o lesích plných hřibů a křemenáčů). I když turistické brožurky vás nejspíše navedou do těch nejznámějších, ale také nejrušnějších míst kolem ledovce Jostedalsbreen, stojí za to prozkoumat i méně známá a odlehlá místa tohoto koutu Norska. Nejznámějším místem kolem národního parku je ledovcový splaz Briksdalsbreen na západní straně ledovce, doporučuji namířit si to od jihovýchodu rovnou do údolí Jostedalen – pokud chcete vidět ledovec, nejsnažší přístup je k ledovci Nigardsbreen s turistickým centrem, můžete si ale najít i "svou vlastní cestu" k ledovci a navíc se zde můžete dosytosti vyřádit s fotoaparátem.
My to máme z Bergenu do Jostedalen zhruba 5 hodin cesty autem a tak vyrážíme jedno říjnové pátečné odpoledne abychom si užili u ledovce celý víkend – bohužel auto vypovídá službu těsně před cílem a tak jsme na další 4 dny uvězněni ve městě Sogndal a ačkoliv je okolí také krásné, s údolím Jostedalen se to nedá srovnat. Když bylo auto opravené a já se měl vydat rychle na cestu zpět, neodolal jsem a alespoň na půl dne jsem v údolí Jostedalen strávil – není to moc, člověk ani nestačí poznat všechna místa natož v klidu fotit. Místo má velký potenciál – barvy, voda, skály - tak tedy snad příště.
Nyní pár ukázek, všechny fotografie lze shlédnout ZDE. Příjemné pokoukání...
_______________________________________________
Aktualizováno Čtvrtek, 03 Únor 2011 08:25