Pátek, 03 Duben 2009 01:00
Poslední fotografie zimy 2008/2009
Jaro už je v plném tahu a abych uzavřel loňskou fotografickou sezónu, prošel jsem adresáře se všemi fotografiemi ptáků z letošní zimy a našel pár posledních snímků, které si zasloužili úpravu a zde tedy jsou...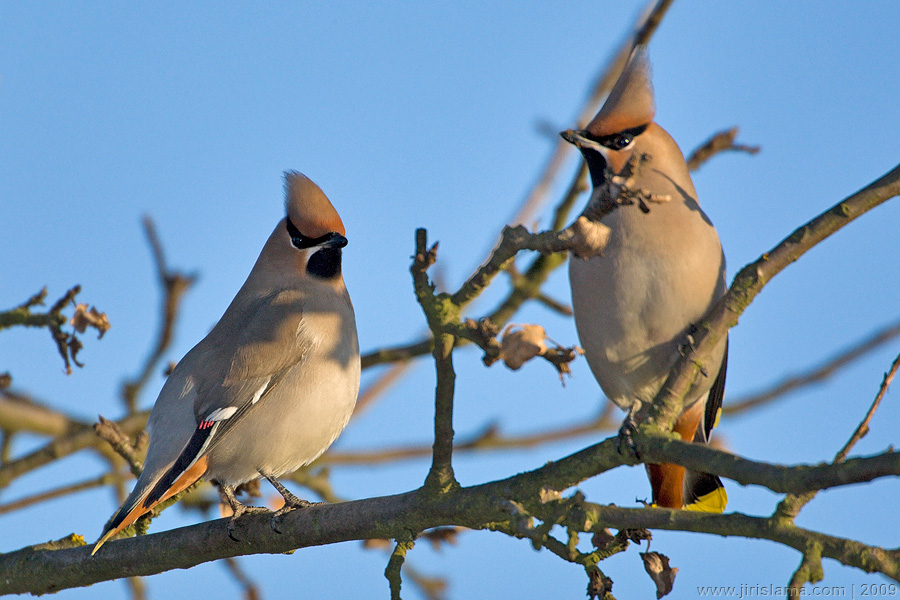 1) brkoslav severní (Bombycilla garrulus) na jablkách - letošní zima v Čechách byla ve znamení invaze brkoslavů (Bombycilla garrulus) a mnozí fotografové se pěkně vyřádili - já jsem bohužel neměl štěstí. Během týdne, který jsem během vánoc trávil doma, jsem viděl brkoslavy zblízka celkem třikrát ale jen jednou jsem se dokázal nepozorovaně přiblížit a udělat pár fotografií - z těch jen dvě jsou po slušném postprocesingu ve Photoshopu jsou celkem povedené, Bohužel jsem neměl o vánocích auto a tak zatímco hejna brkoslavů přelétala mezi alejemi a sady s jablky, já jsem seděl doma a sledoval na webu České Ornitologické Společnosti, kde se jich kolik objevilo...
2) červenka obecná (Erithacus rubecula) a kos černý (Turdus merula)
- fotografie jsou z Listopadu 2008 z parku Nygardsparken v norském Bergenu - park je celoročně jedinečnou lokalitou a jedním z nejlepších míst pro sledování ptáků v okolí Bergenu - na druhou stranu je to také místo, kde se shromažďuje celá místní drogová komunita a během slunečních dní je park plný rodin s dětmi, tedy rozhodně ne ideální místo pro focení ptactva. Přesto jsem se jedno slunné víkendové ráno do parku vydal a udělal pár snímků.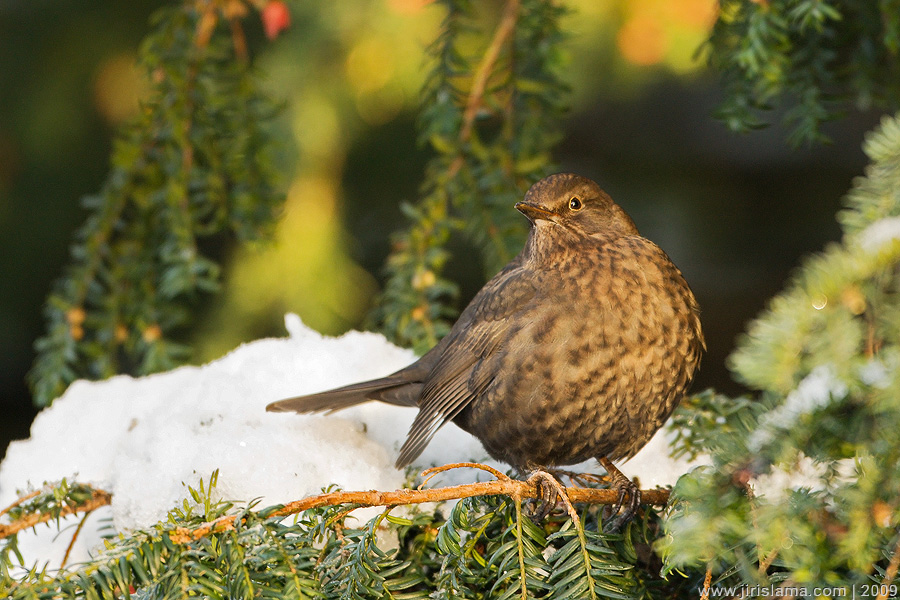 Tato fotka červenky mi vždycky připomene vyprávění z CD "Hlas pro tento den", kde se o července říká, že "na sněhu vypadá přímo dekorativně" - tato neposeda běhala kousek ode mě a hledala něco k snědku, chvíli se zastavila a prohlížela si mě a když zjistila, že u sebe žádnou dobrotu nemám, zase odskákala pryč.
Několik párů kosa černého spolu s drozdy kvíčalami se krmilo bobulemi jalovce na druhé straně parku - bohužel opět místo na cestě, kudy chodí mnoho lidí a tak z focení mnoho nebylo přitom fotografie mohly být skvělé - ptáci s červenými bobulemi v zobácích...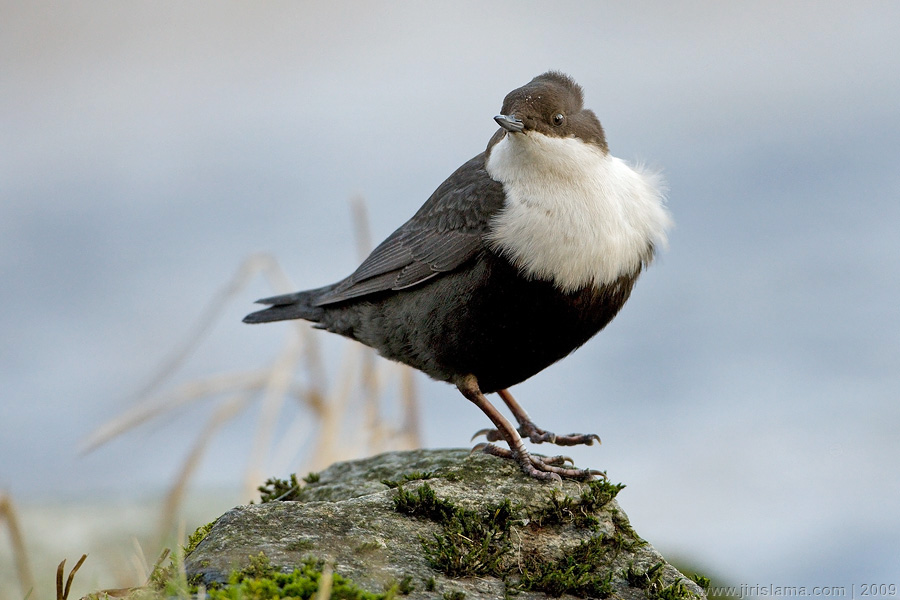 3) skorec vodní (Cinclus cinclus) - foceno v hluchém období na začátku ledna na přítoku potoka do jednoho jezera kousek od Bergenu - trochu nečekaně jsem na tohoto ptáka narazil když se udělalo tepleji a jezero mírně odtálo. Od té doby jsem na místě byl několikrát a skorce již nezastihl - pravděpodobně hnízdí někde výše po potoce.
Ať se vám všem daří a koukejte se kolem sebe, je to nádhera když přichází jaro...
Aktualizováno Středa, 02 Únor 2011 08:41